Women are 'held to higher standards' than men at work
The US public thinks the main reason women are held back at work is the way they are judged.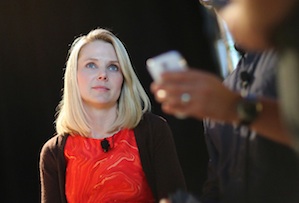 The question of why women don't hold more top jobs in business and government is a controversial one. Despite all the progress that's been made women still account for just around 23% of FTSE 100 directors and 8.3% of executive directors. The figures are even worse for the FTSE 250.

While most of us here in the 21st century have gotten past the idea that this is because women are not as good at their jobs, some still claim the lack of women leaders is mainly the result of family commitments or female executives not speaking up for themselves.

A new poll suggests otherwise. The study by the Pew Research Centre showed 79% did not agree women were held back because they were less good managers than men and just 9% thought a major factor holding them back was that they weren't tough enough.
---
Christine Armstrong - Women leaders are 'more likely to get kicked out than men'