Women still make up just over a quarter of higher rate tax payers
The total number of high earners has grown by nearly one million in four years, but the proportion of women paying 40%+ remains flat.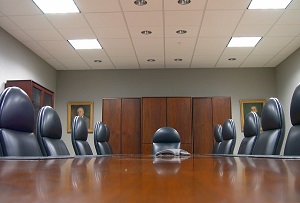 There's been much discussion about ways to tackle the gender pay gap, but new research from law firm Clyde & Co has shown that the proportion of female high earners has remained the same over the past four years. Data from HMRC showed that women made up just over a quarter (27%) of all higher rate tax payers – defined as those declaring an income between £31,786 and £150,000 – in each of the last four financial years.
In 2014 just 1.21m of the 4.47 higher rate tax payers were women and, while the total number of those paying higher rate tax has grown by nearly 1m in four years, the percentage of women within this bracket has stagnated.
The gender pay gap in itself has been a more complex issue than often reported. It's not as simple as looking at the absolute pay difference between men and women, which is partly what sparked the prime minister's July announcement that new rules would be introduced for UK firms with 250 employees or more. From spring 2016, these companies will be required to publish information on the difference between the average pay of their male and female employees. This was extended in October to cover bonuses and public sector organisations, along with private and voluntary sector employers.