More women study maths and science in a recession
Economic downturns nudge women into STEM subjects - but no one's sure why.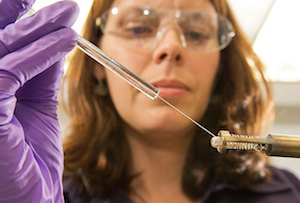 It is a truth universally acknowledged that female representation in STEM (science, technology, engineering and maths) subjects and careers is painfully, stubbornly low. It's normally blamed on sexist stereotypes drummed in from a young age, so research that found more women opt for maths-heavy degrees during recessions makes for interesting reading.
Both men and women are more likely to choose to study subjects such as engineering and computer science at university, while fleeing arts degrees like sociology, according to a paper published by German research body the Institute for the Study of Labour. So far, so predictable.
But women are more liable to opt for degrees with greater earning potential in a downturn. Looking at American data over 50 years, the study found a 1% increase in the unemployment rate causes a 4.1% 'reallocation' in female college students' choice of majors, compared to 3.2% for men.