Women should work harder at networking
Building a network of contacts isn't 'calculating': all top leaders do it, says Heather McGregor.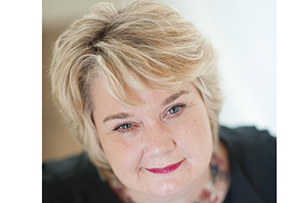 Who were the last 10 people that you sought counsel from regarding business matters? You should write them down and then reflect on them, especially if, like me, you are a woman. Knowing who comprises your business network, and whether that network is doing the job, is something I would argue that every leader needs to know, and every female leader in particular.
This idea that women need to work harder at building their network than men do, for whom it seems to come more naturally, can be found in almost every area of management theory. In 2014 Thomson Reuters sponsored a report by the organisation Women of Influence that highlighted seven challenges it thought faced women as they advanced in their careers. One of these was lack of 'strategic networking'. Leaving aside my horror of the use of the word network as a verb, they are of course completely right.
I outlined my approach to building a strategic network to an EMBA class at the London Business School last month and a student raised his hand. Is this not rather calculating, he asked. Of course it is! That is what strategic means. I build networks for a reason and I put dedicated effort and energy into doing so. It doesn't mean that I don't also hang out with my friends, and you don't have to be a business contact to be my friend (although it helps). But women need to be more 'calculating' on how they build their networks if they are to succeed in business, and their relatively undeveloped networks are almost certainly one of the reasons why there are not more women in positions of leadership.