Women's sport is netting fans - but it's still losing the sponsorship game
The popularity of women's sports like football and cricket is booming, but their sponsorship budgets aren't. Claire Arnold asks how the gulf can be bridged.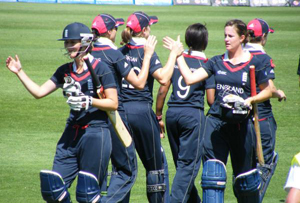 Whilst it is encouraging to see women's sport gaining ground, its market position in the industry remains miniscule compared to most men's sides. Wide viewership, lucrative TV rights, and the deep pockets of corporate sponsors mean massive budgets for the blokes. But questions such as 'how can women's sport capitalise on its popularity', 'what does this mean for investors and marketers' and 'how can it support players and coaches', need to be addressed.
Just last month, Ronda Rousey's bout in the mixed martial arts Ultimate Fighting Championship at The Octagon was the top-selling pay-per-view fight of 2015 thus far. Earlier in the summer, the Women's World Cup final counted 25.4 million American viewers, the most for a 'soccer' match ever, echoing similar success in Japan where 9.3 million people tuned into the semi-finals.
The England women's football squad reached the semi-final in Canada for the first time this year, while Nicola Adams grabbed headlines again by winning flyweight boxing gold at the European Games in Baku. Nor is the growth in interest limited to the professional level. The England and Wales Cricket Board recently revealed that some 63,000 women and girls over the age of 14 are involved in cricket, even though overall participation in the sport is slipping. In 2014, 615 clubs in England and Wales offered cricket for women and girls, up from just 90 in 2003. Now, even in countries that largely ban women (a few exceptions exist) from attending matches, participation is increasing. Women's football in Iran is the standout example.