Wonga management exodus continues as founder steps down
It looks like even the senior management has little confidence in the much-maligned payday lender: chief exec Niall Wass left just three weeks earlier.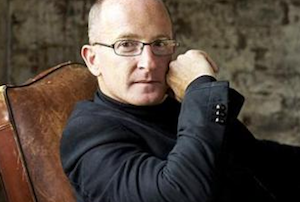 Wonga is on the ropes at the moment – not only has the payday lender had to weather the never-ending storm of indignant politicians and church leaders (never mind their indirect investment in the company), but now it doesn't even have any permanent leadership, as the exodus of senior managers continues apace.

Errol Damelin, who founded the company with Jonty Hurwitz in 2006, has stepped down as chairman, 'as planned', Wonga confirmed this afternoon. His departure comes just three weeks after chief exec Niall Wass resigned. And Wass only took up the reins in November when Damelin left the post of chief exec, having joined Wonga as chief operating officer in January 2013.

After he took a step back in November, the South African entrepreneur 'indicated to the board that he wanted to begin an orderly exit… so that he could start working on new business ventures' (although that didn't filter through to the press until a few months ago).

'He agreed to remain as a non-executive director while the board carried out a reorganisation,' a statement from the company said. 'He is now happy that the migration to a senior team suited to running a large and regulated financial services business is well underway and sufficiently advanced for him to step aside.'

With the senior management tumbling like dominos, Wonga definitely needs to be close to filling the vacuum at the top, particularly as the Financial Conduct Authority has promised to crack down on payday lenders.

Damelin still has a stake in the company, a spokesperson said. They refused to confirm its size, but it was 5% back in March – worth an estimated £50m.

He had been frustrated at Wonga being maligned for its 5,853% APR interest, referring to it as a British Facebook, Apple or Amazon. If he really wants to avoid yet more firestorms, Damelin's next big thing won't be in anything like as controversial as payday lending.