Wonga repents, but will the Church forgive?
The payday lender has forgiven £220m of debt owed by 330,000 customers, after its profits slumped 53%.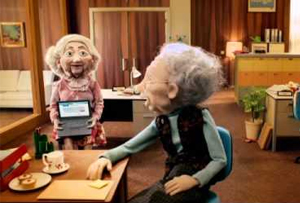 In an apparent act of contrition, Wonga has announced it will write off the debts of 330,000 customers who've been in arrears for thirty days or more, at the cost of a cool £220m. It will also allow interest free repayment for 45,000 customers whose debts are up to 29 days overdue, at an undisclosed cost.
This announcement comes only days after the payday lender revealed its profits had fallen 53% from £84.5m in 2012 to £39.7m in 2013. The reduction was driven by 'remediation costs' for Wonga's dodgy debt collection tactics in the past, notably its use of fake legal letters sent to customers to 'persuade' them to cough up the dough.
The firm agreed with the Financial Conduct Authority to pay at least £2.6m to affected customers, but has set aside £18.8m to handle the problem. Clearly, the £220m being written off now will have an even more dramatic impact on its books come December 31st, when its annual results come out.