Where the word 'mentoring' comes from
A mentor can help you get on in your career and has its origins in Ancient Greece.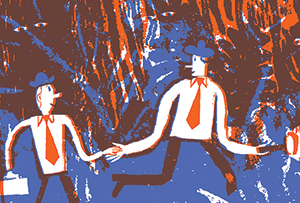 It's nice to have a 'mentor' - someone to guide and advise - and nicer still to be one.
The word 'mentor' became popular in the 18th century, because it was the name of a wise character in a popular French novel.The author, François Fénelon, took his Mentor from Homer's Odyssey, where he is guide and adviser to Telemachus, son of Odysseus.
The verb 'to mentor' only arrived in the early 20th century. Originally, mentors gave advice about life; only in the 1980s, starting in the US, did they offer support to less experienced people at work. Better late than never.