Words-worth: Agnostic
Are you platform or device agnostic? The Greeks might not agree...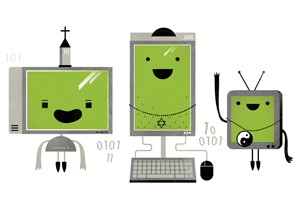 In the world of IT, if something is 'agnostic', it is not limited to a particular technology. Programs can be 'platform agnostic', meaning they'll run on numerous different operating systems. Websites and apps can be 'device agnostic', meaning they'll work on computers, phones and different makes of tablets.
But outside IT, marketing people can be 'channel agnostic', meaning they don't favour TV, online, mobile or whatever. In each case, 'agnostic' is used to mean something akin to 'indifferent' or 'neutral'.
But this is not what the word means. It was coined in 1869 by TH Huxley, who based it on the Ancient Greek agnostos, meaning 'unknown' or 'unknowable'.