Words-worth: Content
Since the first days of the web, people have been telling us that 'content is king'. But where does the word come from?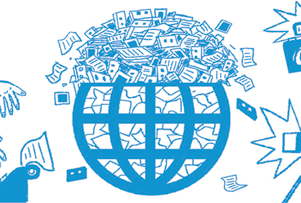 But, now, 'content' has outstripped the online industry. Derived from the Latin noun contentum, which means simply 'that which is contained', it now embraces everything that was once called 'editorial'.
Writers, photographers, and filmmakers have become 'content providers'; those who buy their work, in print, online, or in broadcast, are 'content managers'. 'Content' should not, ideally, be confused with 'contents'; that's the stuff you find inside a tin of beans.