Words-worth: Laser focus
Some jargonauts claim to have 'laser focus'. Well, both words are useful.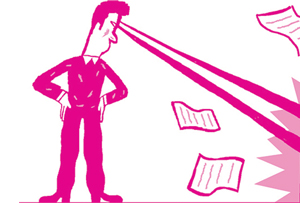 Laser is an acronym for 'light amplification by stimulated emission of radiation'. Focus is Latin for fireplace. In 17th-century science, it was the physical place where you concentrated sunlight to make heat or sharp images. So 'focus' is about concentration and clarity, while a laser, at least on film, will burn a hole in James Bond's privates. But the light from a laser is coherent, which is more than can be said for this unhelpful contribution to the world's burgeoning bank of bullshit.
Judge a man by his questions, not by his answers - Voltaire