Words-worth: Robust
The word 'robust' is used frequently. But where does it come from?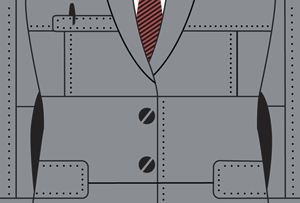 You are in 'robust' health; your company has a 'robust' balance-sheet; you hope for 'robust' growth in the economy; you have 'robust' systems in place to grow with it; you have a 'robust' management style; occasionally you resort to 'robust' language. Clearly, a most useful word.
'Robust' means strong, sturdy or healthy. We find it in English as early as the late 15th century, used about people, their bodies and their dispositions. Later on, it was applied to building materials, voices, foodstuffs - especially wine - and immaterial things like thoughts, emotions and humour.
In our own time it has been extended to refer to statistics and to computer systems that are reliable. But it can also mean coarse, rough and rude: hence that robust language. The word came into English from medieval French, but its source is the Latin adjective robustus, itself derived from a noun, robur, which meant strength but also 'oak tree'. To be 'robust', then, is to have the good qualities of a tree: strength, but also hardiness and durability. All virtues worth cultivating.