Who would work for your company?
'Millennials' don't care about Range Rovers and holiday homes. They want an ethical employer and a flexible working life, says management consultant Campbell Macpherson.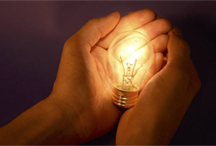 The next generation is different. Every generation says this, but this time it just might be true. The previous generation aspired to the corner office with the uber-efficient secretary on guard outside. They yearned for the big house in the country, the apartment in the city, the annual first-class season ticket and the holiday home in the sun. They coveted the Mercedes AMG, the Range Rover, the offshore investment portfolio and the Coutts cheque account. They aspired to pay off their mortgages, pay off their previous wives and quit work in their fifties. They were the generation of Gordon Gecko, Donald Trump, Conrad Black, Alan Bond, Fred Goodwin and Rupert Murdoch. They were the work-hard, play-hard, take-no-prisoners but thanks-for-the-final-salary-pension generation.
But they have also left behind a world that is struggling with an ever-growing debt mountain, and a widening gap between rich and poor, young and old. They have rocked the concept of employer-employee loyalty. Many of the companies they have left behind seem somewhat insincere in their promises as a result, from the corporate values that hang from their ceilings to their tick-box corporate social responsibility charters.

The next generation wants none of it.

The new kids on the block have no use for an office, let alone one in the corner. They carry their PA around in their pockets. They avoid commuting as much as possible and have enough debt from their time at university, thanks very much. They're not into status. They are into making things happen. They're not into the status quo either; they want to change the world. And they mean it. They are the connected generation: the Apple, Google, Youtube, Facebook generation. They moved on from email years ago. They innately understand the power of networks, the power of connections, the power of sharing ideas and building upon them. They have a moral contract with their employer which - as long as both parties are winning from the relationship - will continue; but very few of them will ever be wedded to one company – or even one industry.
Business means more to this generation than just making money. Their employer needs to be doing something for the community, for the world. They have no plans to retire - late or early. The very word 'retirement' makes no sense to them whatsoever. A significant proportion of the next generation will live to 100. They are in this for the long haul. Oh, and they can spot insincerity a mile off.

In order to attract this new wave of employees to your organisation, you must change your corporate culture. Whether you call them 'Generation Social', 'Generation Y' or 'Millennials', today's graduates are looking for a vibrant, open, friendly, supportive and engaging corporate culture.

The Job Crowd's 'Top Companies to Work For' report is based on thousands of reviews written by employees in their first three years of work at hundreds of UK graduate employers. And it has produced some insightful and surprising results.

Management consulting, accounting firms and law firms top the list with eleven entries apiece in the top 100. Nine construction firms and nine retailers made the top 100 which, given the parlous state of construction and non-food retail industries at the moment, is interesting. Nine financial services companies made the list, which given the importance of this sector to the UK economy is ridiculously low, but not surprising given the introspective nervousness that is rife within that sector. Eight energy firms, eight IT firms and eight government agencies made it into the top 100. The remainder was made up of seven FMCG companies, six travel companies, six engineering firms, three transport firms, two broadcasters and two advertising agencies.

Conspicuous by their absence: Google, Amazon and Starbucks. The very same companies who were publicly castigated by the Public Accounts Committee for paying little or no corporation tax in the UK. None of these global innovators featured in UK graduate's Top 100 companies to work for.