How to work hard but still have a life
In the early days, life at an SME can be gruelling for everyone involved. Here's how to make sure the balance isn't tipped too far in favour of work.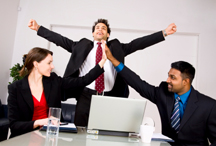 Work smart, not long
There's only so much time in a day, so encourage your employees to think differently when it comes to their daily tasks. Is there a way they could be done faster with tighter prioritisation? Suggest a time limit per task, and ask them to look out for and avoid any activities that have a negative impact on efficiency. This might be holding spontaneous meetings or volunteering to take on more work than is feasible. Optimising productivity between 9 and 5 means overtime will no longer be necessary, and your staff can spend their personal time focusing on themselves.
Take structured breaks