'Work hard and be nice, and everything will work out okay' - Carla Buzasi
Meet WGSN's global chief content officer at Inspiring Women on 17 March.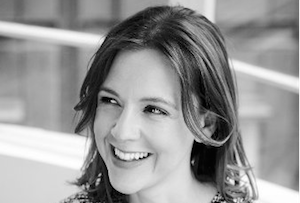 Who has inspired you in business?
My family. There is absolutely no point in any of this, if you don't come home to people you love.
What has been your biggest setback and how did you overcome it?
I've struggled to deal with personal criticism. With my role at The Huffington Post, there were plenty of people only too happy to tell me, on public forums, what a terrible job I was doing. After a while (or a few glasses of wine!) you learn that all criticism is worth listening to. It drives you to be better.
What is the biggest challenge still facing women in business today and how should it be solved?
A lack of self-belief and confidence. The old adage that women won't put themselves forward for a promotion or new role until they're 100% convinced they're capable of it, and men are happy to do the same if they think they can do barely 60% of it, holds true. A lot of the time - and I count myself as a consistent offender - we worry far too much about what other people think.