Work Place Rights: Large-scale redundancies
This year has seen major changes to the rules for implementing collective redundancies. What does it mean for businesses?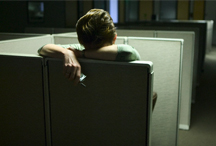 Previously, an employer had to consult with employee representatives for at least 30 days when making between 20 and 99 staff redundant at one establishment, and for no less than 90 days when proposing to dismiss 100 or more.
In a welcome change for employers, the minimum 90-day period was cut to 45 days in April (although the 30-day period for less than 100 redundancies remained unchanged). But there has since been a bombshell court ruling extending the duty to consult.
In a case concerning the closure of Woolworths stores, the Employment Appeal Tribunal decided that the requirement for redundancies to be at 'one establishment' breached EU law and should be ignored. Unless this is overturned, an employer will now have to consult collectively if it proposes at least 20 redundancies anywhere in its business.