How to work your wardrobe
Think clothes don't matter in the workplace? Think again, says workwear specialist Nick Acaster. Your sartorial choices can directly affect your success. Here's how to dress to impress.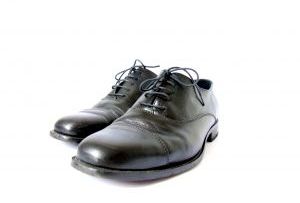 Although bankers and lawyers are still committed to dressing in traditional suits and ties for an entire eight-hour shift each day, employees in other sectors have become more adaptable. These days, a more relaxed mode of dress applies, ranging from jeans to fashionable shirts without ties. 'Business casual' is the new norm, which - oddly - makes the job of dressing for wortk harder, rather than the opposite. Here's why.
A working wardrobe has to suit the demands of the job. Employees must dress comfortably but, at the same time, be prepared for unexpected client visits or meetings where a jacket and tie still remains the status quo. What you wear can even have an impact on an your career prospects, the identity of the organisation you represent, and can strengthen your presence in the office.

Here's how to create your own functional working wardrobe:

Dress for the job you want, not the job you have
The clothes you wear affect your attitude and confidence levels, and people who dress for success feel good about themselves. In other words, dress as you want to be seen. Whether it is to look serious, professional, upward-bound and ready to meet clients, how you dress will make a statement about your self-identification, and the level of occupational aspiration you want to achieve.

Don't wear a uniform