Workers are angry about their bosses' bulging pay packets
But the private sector isn't the worst offender.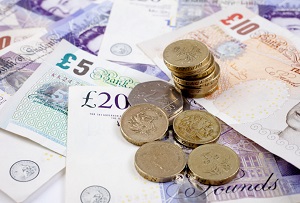 The issue of high pay has come to fore in recent years as people have begun to speak out against the soaring sums of cash being doled out to the country's well-heeled executives. According to the High Pay Centre, the average FTSE 100 CEO makes 183 times the average full-time worker's pay, fuelling ever-louder calls to bring executive remuneration back down to a sensible level.
The nation's workers certainly aren't happy. According to a report published by the Chartered Institute of Personnel and Development (CIPD) this morning, 71% of employees believe chief executives' pay in the UK is too high, and 45% believe their own CEO is paid too much.
You might think that this antipathy has been driven by the sky-high pay of the FTSE 100's top brass. Martin Sorrell's £43m package is pretty eye-catching and even the median pay of a FTSE boss is a not-too-shabby £3.87m. But it's actually public sector workers who are by far the most aggrieved about how much their bosses are raking in.