Workers don't actually like open-plan offices
SPONSORED: Employees feel down without natural light, but there are plenty of simple steps you can take to boost their engagement and productivity.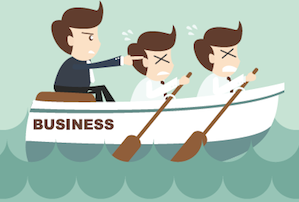 Your employees could be more engaged and productive if you ditched open-plan and gave them a separate office, claims a new study.

The survey of 10,500 workers in Europe, North America and Asia, commissioned by office equipment marketplace Expert Market, suggests that 54% of workers would prefer to work in separate offices. Employees reported that the open-plan design of many offices encouraged a negative sense of competition between staff and a hostile working environment that pitted colleagues against each other.
In the same survey, 65% of employees said that lack of natural light negatively impacted their mood.

There is a wide range of steps that employers can take to boost the engagement and productivity of their employees: many of them cost nothing and provide lasting benefits to staff, the company and profitability.

Healthy Body, Healthy Mind, Healthy Business, a new ebook published by MT in association with Unum suggests more than 30 bright ideas for recruiting, inspiring and keeping great staff.
Click here and enter your email address to download the full ebook for free.