Workers rule OK
Putting workers in charge might be a suspect idea to most CEOs, but some firms are thriving on it.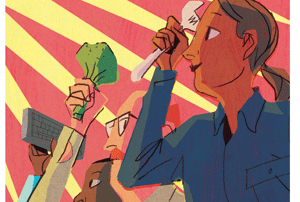 It is often said that in the free world the workplace represents something of an aberration. For it is there that we voluntarily submit to the kind of command and control structure more normally associated with dictatorships. True, we do have the freedom to leave, but in practical terms this means finding work at another, usually similarly run, company.
It's true that companies do have shareholders to call the tune - and that often these shareholders include employees. But it is also the norm that the employee shareholding is not significant: any voice you might have is diluted many thousandfold by huge pension funds and other institutions.
Companies do also on occasion listen to their employees (and often to great effect). But the point is that they don't have to, and can stop whenever they choose. The result is often lip service rather than real engagement.