Workers of the world unite?
Andy Stern, the leader of the new Services Employees International Union (SEIU) in the US, talked about his vision for the future of union-employer relations in a conversation with McKinsey's Lenny T. Mendonca.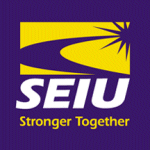 SEIU has six million members including drivers, food workers, carpenters, hotel workers, labourers, farm workers, janitors and health-care workers. He said that there was a growth in solidarity between workers on a global basis, referring in particular to a worldwide workers' federation that represents 15 million to 17 million people.
Stern visualises a growing 'convergence' between global labour, corporate social responsibility organisations and NGOs. He suggested even that a union like his could 'outsource' a strike to a low-wage country like Indonesia, where it would be easier to cover the costs of a dispute.
The real challenge, Stern said, was to make sure that the jobs that remain in the US were decent-paying ones. Employers needed to think differently and learn how to compete on how they manage their operations, rather than depending on being able to reduce wage costs, he said.
For instance, the challenge would be to work out how to make the management of office cleaning more efficient rather than setting lower wages. "It's a competition where employers take advantage of their management skills and not of their most vulnerable cost by lowering wages and benefits."
Stern believes that the changes need to come about through employer-union 'partnership' but fears that employers have simply 'lost their courage' to apply new ways of thinking. For instance, he would like to see new ideas for an answer to healthcare provision, not one based on the British or Canadian system but one that found ways to manage the system more efficiently in the US. "We pay too much money in America and don't get the right returns, while other countries do better," he said.
Shaking up the labour movement
By Lenny T Mendonca
McKinsey Quarterly Online, 22 November 2006
Review by Morice Mendoza