Working in a startup is a 'dream job' for two-thirds of people
SPONSORED: Almost 90% of people want to leave their jobs, according to a new study.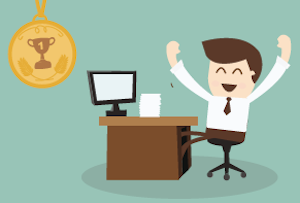 Large, corporate employers are struggling to compete with start-ups in the "war for talent", claims research just published.

The study of more than 1,000 people working in companies with over 500 employees, by startup job site Tyba, found that 86% want to leave their jobs, with almost two-thirds saying that working in a start-up would be 'their dream job'.

Factors including 'team morale', 'creative and dynamic environment', 'a sense of purpose' and 'the chance to progress your career as the company grows' were cited as the main benefits of working for a start-up business.

However, there is a wide range of steps that employers of any size and in any context can take to recruit and retain the most talented employees: many of them cost nothing and provide lasting benefits to staff, the company and profitability.

Healthy Body, Healthy Mind, Healthy Business, a new ebook published by MT in association with Unum suggests more than 30 bright ideas for recruiting, inspiring and keeping great staff.

Click here and enter your email address to download the full ebook for free.