Workless households have fallen to a record low
Families with no adults in work now account for 15.9% of all households.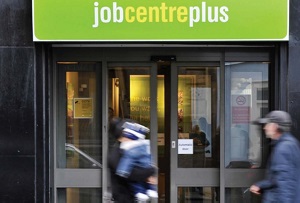 The number of families with no working adults has fallen by the sharpest proportion since records began, official figures revealed today. The Office for National Statistics (ONS) said that 15.9% of households had no working adults, down from 17.3% a year earlier.

The figures are no doubt welcome news for George Osborne, but do come with some caveats. It looks as though the Government's plans to tackle long-term unemployment are not progressing so well, with the number of families where no adult has ever worked stubbornly refusing to budge at 1.5%. Many are also worried that the recovery is creating the 'wrong sort of jobs' – with lack of security, low hours and low pay.

'The headline numbers somewhat gloss over some subtleties of the recovery. Many of the new roles being created are part-time or temporary positions,' said Andrew Hunter, co-founder of jobs site Adzuna.
'Self-employment has also sharply increased. Lone parents with dependent children are still the least likely to be employed – more could still certainly be done to help single parents break back into the workforce.'

The stats also show that the south is massively outperforming the north. Just 12.3% of families in the south-east have no working adults, compared to 21.2% in the north-east, the worst hit region, and north-west on 19.3%. If the Government wants to win back support in the north then it's probably going to take more than vague promises about a new high-speed rail line in 15 years time.