Workplace rights: Bankers' bonuses
What are the legal pitfalls surrounding bankers' bonuses?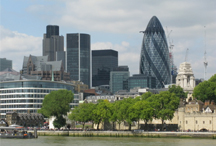 The Court of Appeal has upheld a multi-million-euro award in respect of bonuses promised by Dresdner Kleinwort to a group of bankers in 2008 shortly before its takeover by Commerzbank.
The judgment provides guidance on when promises made during the course of employment will have contractual force.
In particular, the bank's announcement of a guaranteed minimum 400m euro bonus 'pool' was certain enough to create a legally binding commitment to the staff. This reinforces the need for the utmost caution in management statements concerning pay and benefits, even when communicated collectively rather than individually.