Workplace Rights: Shared parental leave
Next year fathers will gain new rights to parental leave. But will they get enhanced maternity pay too?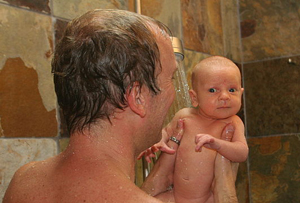 An imminent legal reform will create a new way for parents to take statutory leave and pay on the birth of a child (with similar rights for adoptions). Shared parental leave (SPL) will enable mothers to bring their maternity leave to an end and decide with their partner how to split up the remaining weeks between them.
The idea is to move away from the current, inflexible arrangements for maternity and paternity leave to a more equal system allowing both parents to assist with childcare while keeping a link to their workplace. SPL can be taken by each parent separately or at the same time.
The regime will apply to parents of children due on or after 5 April next year, but requests to take SPL can be made from December onwards.