Worldpay's £4.8bn IPO is the biggest in London this year
The capital is still a world-class financial centre.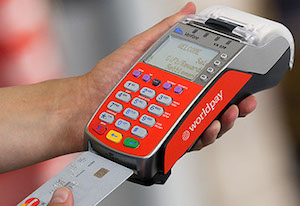 Three cheers for finance: Worldpay has priced up its IPO today, making it the largest float in London this year. A reminder, if anyone needed it, that London is still a world-class – if not the world-class – financial centre.
The payments processor, which was hived off from the bailed-out RBS in 2010, priced its float at 240p per share this morning, around the middle of its 225p-260p range. That valued its equity at £4.8bn; shares then jumped 6.25% to 255p in conditional trading ahead of full trading starting on October 16.
That vindicates Worldpay's decision to turn down a £6.6bn offer (a figure that included its £1.5bn of net debt) from Ingenico in September, over concerns its French rival couldn't raise the necessary cash.