The world's 50 most valuable brands
Lego is the world's most powerful brand, but Apple is worth the most.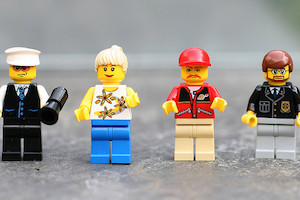 Brick by brick, from theme parks to films, Lego has built up the world's most powerful brand. That's according to consultancy Brand Finance anyway, which says the yellow figures have overtaken Ferrari's fast cars in the love and loyalty stakes.
'Children love the ability to construct their own worlds that it provides,' Brand Finance said in its Global 500 report. 'In a tech-saturated world, parents approve of the back-to-basics creativity it encourages and have a lingering nostalgia for the brand long after their own childhoods.'
Meanwhile, Ferrari's fading success on the track has started to take its toll, according to the research, which analysed how much had been invested in a brand, its goodwill among customers, staff and others, and how much those had filtered through to the bottom line. 'The sheen of glory from its 1990s golden era is beginning to wear thin,' it said.