The world's central banks cut rates on dollar swaps
The US Federal Reserve, European Central Bank, Bank of England and the central banks of Canada, Japan and Switzerland have all joined forces to stave off recession.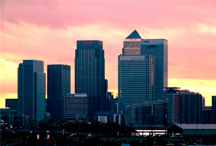 For the uninitiated, here is a brief overview of the 'dollar swap' scenario. What happens when an area (call it the eurozone) attached to a single currency (the euro, say), goes into decline? People start offloading its currency, of course. It's just too high risk. And if traders are selling the euro, what are they buying? Why, a nice, safe currency like the dollar.
This causes a whole new world of trouble. Sooner or later, the markets start running out of greenbacks, liquidity dries up and recession looms. This is one of the things that caused the liquidity crisis back when Lehman Brothers collapsed back in 2008. Borrowing costs soared and business and individuals were crunched.
Rather than allow such a situation to arise again, this time around, the central banks have been keeping a weather eye on liquidity. Today, in a pre-emptive move to try and stave off recession, all the big money pots, from the Federal Reserve Bank to the ECB have agreed to cut rates on dollar swaps, allowing the euro to be traded for the dollar at favourable exchange rates.