The World's Top Innovators
Globalisation has pushed innovation to the top of the agenda, but which countries respond best to the new challenges?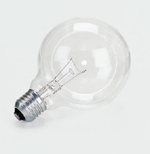 The World Business/INSEAD Global Innovation Index 2007 in association with BT.
Which nations and regions respond best to the challenge of innovation? In recent years, innovation has pushed itself to the very top of policy-making and senior executive agendas. What has put it there can be summed up in one word: globalisation. Now INSEAD and World Business have developed the Global Innovation Index (GII) to measure the shock of the new.
When all economies are interdependent and interconnected, the "waves of creative destruction" described by economist Joseph Schumpeter show no respect for national boundaries, rolling with impunity over the whole planet. And technological change is accelerating - US futurologist Ray Kurzweil has noted that "in the first 20 years of the 20th century, we saw more advancement than in all of the 19th century. And we won't experience 100 years of progress in the 21st century - it will be more like 20,000 years of progress at the current rate."