WPP facing friction
The ad giant cuts its full-year growth forecast, blaming the eurozone debt crisis and weaker growth in the US.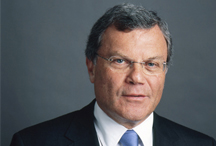 Martin Sorrell, the founder and CEO of WPP, the world's largest ad firm, said he expected revenue growth of 5% this year; a drop from the 5.9% growth previously forecast. In the third quarter, like-for-like sales growth was 4.7% - down from 5.6% in the second quarter and 6.7% in the first quarter.

WPP's shares, however, rose slightly in London after the trading update, as operating revenue remained strong. Revenue in the three months to September rose 9% to £2.46bn compared with £2.25bn the same time last year, thanks to strong growth in the emerging markets.

Sorrell said the eurozone woes, along with sluggish growth in the worldwide economy, had taken its toll on the ad giant's performance. Still, it doesn't appear to have taken a toll on his pay - he currently has a 'very low base pay' of £1.5m.
To be fair to WPP, it's a concern that other advertising firms are facing: recent research by Bellwether found that business confidence among UK marketing chiefs had dropped to pre-recession levels. More than double the number of marketing executives were concerned about the ad industry's prospects in the last three months compared with the second quarter.

But Sorrell remains upbeat about 2012 due to big events coming up, including the London Olympics and the US presidential election – both of which are going to need big ad campaigns. But even that optimism comes with a hint of caution: the prospects for 2012 'do not look dire', were Sorrell's actual words - hardly the most positive outlook.

And he expects to come down with a bump in 2013, when the US is forced to tackle its massive deficit. This is when 'the rubber is really likely to meet the road', Sorrell sighed. But considering he made the same statement in an interview three years ago when he predicted 'the rubber has to hit the road with increased oil prices and commodity prices,' is Sorrell ever cheerful about the industry's prospects?