How to write a business plan
Your start-up is ready to fly, but it needs funding. It's time to write a business plan that will get people sitting up and ready to invest. Here's a crash course.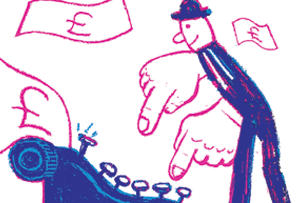 Get the format right. There's no single ideal template for a business plan, beyond having a start, a middle and an end. But length is important. 'If you are writing a plan for yourself, then by all means make it long, detailed and comprehensive,' says Oliver Woolley of Envestors London. 'But the version you give to others must be much more concise. We believe that you can write a compelling plan in 12 pages.'
What's essential? 'The three most important parts are the executive summary, details about you and your management team and the financial forecasts,' says Woolley. 'These are the bits that the reader will look at first.'
In a nutshell ... Many investors will never read beyond the executive summary of your product/service, which should explain how it is different, why it will be disruptive and the size of the opportunity available.