Xstrata's board gets behind Glencore offer
The board at Xstrata has decided to get behind the latest merger terms offered by Glencore, but with a couple of conditions...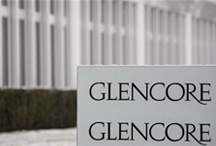 It looks like the much talked-about XCore/GlenStrata merger could be back on, after Xstrata's board recommended that its shareholders get behind the latest merger proposals. The green light was given just in time for this morning's deadline – set by the City's takeover watchdog. So it's all systems go to create one of the largest natural resources companies on earth, but what are the remaining hurdles?
Well, mainly, it's Xstrata's major shareholder the Qataris. Just one month ago, it looked like the deal had come off the rails because they suddenly demanded more lucrative terms from the deal, prompting Glencore boss Ivan Glasenberg to get hard-nosed about it. He said it was 'not a must-do deal', and seemed to suggest (rather improbably) that it wouldn't matter to him if the deal didn't go through at all. Things went quiet for a couple of weeks (Glasenberg obviously trying to call Xstrata's bluff), before he offered slightly improved terms for the merger, and made clear that it was his final offer.
Another issue is pay and bonuses. Part of the proposed deal includes a retention package worth £227m to keep top Xstrata managers on board. Naturally, shareholders are a bit jittery about such large amount of cash lining the pockets of executives, but bosses insist it is necessary to make the merger a success. Furthermore, the Qataris thought the original deal had undervalued Xstrata. Again, playing hardball, Glasenberg's latest proposals gave a better price, but asserted that he would displace current Xstrata boss Mick Davies in the merged company.