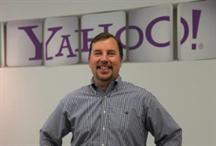 Yahoo CEO apologises for CV fibs
Quote of the day: "I want you to know how deeply I regret how this issue has affected the company and all of you." CEO of Yahoo, Scott Thompson has apologised to the board and all employees via a memo, for padding out his CV with a few porkies. "We have all been working very hard to move the company forward and this has had the opposite effect. For that, I take full responsibility, and I want to apologize to you."
Published: 08 May 2012
Last Updated: 19 Aug 2013
.
Find this article useful?
Get more great articles like this in your inbox every lunchtime