A year in the life of Richard Branson
The Virgin boss's railway ambitions have been derailed, but his sights are increasingly on higher things.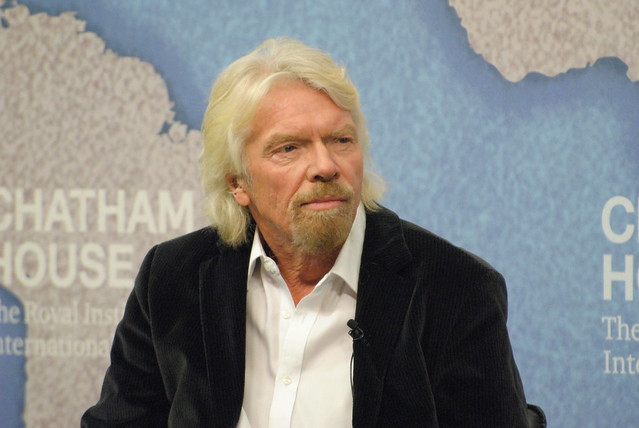 The Sunday Times Rich List estimates that Britain's best-known bearded billionaire is worth £4.05bn, making him the country's 34th richest person. The £475m fall in his fortune reflects the poor performance of Virgin Money (which was sold last October to Yorkshire Bank owner CYGB), a threat to the very existence of Virgin Trains (see below) and a £1.1bn investment in space tourism venture, Virgin Galactic. On the upside, he stands to gain £300m from the sale of his 31 per cent stake in Virgin Atlantic to Air France-KLM.
Virgin Galactic took one small step closer to commercial space tourism by announcing that it will move its spacecraft – and 100 workers – to Spacecraft America in Upham, New Mexico, this summer. The spaceport, built with $220m of state funding, is already a test bed for UP Aerospace, Boeing and SpinLaunch, the last being a venture that literally plans to fling satellites into space using catapult technology.
Branson called for rail franchising awards to be suspended after the Department of Transport rejected three bids from Virgin Trains because its partner, Stagecoach, had not met pension rules. Stagecoach is appealing against what it calls "opaque decision-making" over one bid and launched legal action with its partners, Virgin and SNCF, against the UK government's decision to bar Virgin Trains from bidding for the
West Coast line.