Yes, you can cut your hours and keep your career
From Amazon to Goldman Sachs and from the Met Police to Google, the latest list of the UK's top part-time execs shows that big jobs can be done on reduced hours.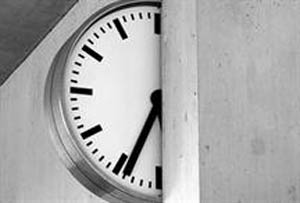 The received wisdom is that going part-time is career suicide for the ambitious. Getting to the top calls for long hours and total visible commitment, and that does not include having Fridays off to look after the kids or go to the gym.
But the latest Power Part Time list – produced by flexible working specialist Timewise in association with MT – suggests that in reality, there are increasingly few senior roles which cannot be done on a part-time or flexible hours basis.
From a head of research at HSBC to a senior engineer at Goldman Sachs, from head of people at Google to a fulfilment director at Amazon, this year's list finds numerous examples of big front-line jobs that would traditionally be considered full-time only being delivered by people working 3 or 4 days a week. You can't get more frontline than Detective Inspectors Ellie Pyemont and Penny Coombe, who via a part-time job share arrangement are between them the Met Police's most senior part-time officers.