Yes, non-techies can run great tech businesses too
MT EXPERT: You don't have to be a coding god to run a tech start-up. In fact a little bit of judicious ignorance can be a good thing, says Wax Digital's Daniel Ball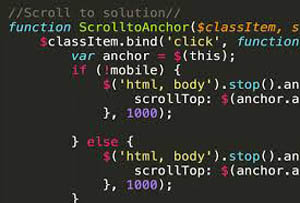 With tax breaks aplenty, additional government funding, an increasing pool of VC investment and growing tech hubs including London's TechCity and Manchester's TechNorth, it's not surprising that technology start ups are riding high.

But what happens if you have an idea and a dream of being the next Huddle or Skyscanner, but have no background in tech? How does someone with no coding skills set about launching and growing a technology start up? Here are my five ways to grow a tech start up without being a techie.
1. Focus on the user experience not the technology
This is when being a non-techie in a techie world really is an advantage. While the developer understands what can be built, the non-techie understands why and how it should be built. Every technical product should start with defining and understanding the user experience. Creating an experience that is fulfilling a business or personal need rather than creating a technical need is key.
2. Hire the best CTO you can afford – just don't be one
For all your business growth vision, you need someone with a technical vision to match. Without both at a strategic level, you'll be doomed to fail.

Having a strong CTO on board from the beginning means that product development stays on track. This is incredibly important in providing customers with the assurance of credibility and expertise. While you may be able to deliver the product features and benefits, they need to know that the product is properly architected and secure.

A good CTO can also provide strong leadership to your developer team – having been one previously. They'll understand how to keep the team motivated and in turn be able to provide mentoring when necessary.