Yet another sign Apple is working on a car
The tech giant has just nabbed a top Chrysler executive.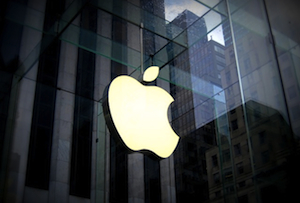 The ley lines coming out of Cupertino are all pointing to one thing: Apple is working on a car. The rumours have been strong for a couple of years now, but another piece of evidence was added to the dossier today, as news got round that the world's most valuable company had poached a former Chrysler exec.
Doug Betts, who left his job as senior vice president of 'product and service quality' at the carmaker last November, has moved to the Silicon Valley giant in an unnamed operations capacity. The move was first reported by the Wall Street Journal, which cited the otherwise mysterious addition to his LinkedIn profile.
It's certainly not the first automative hire Apple has made of late. It has snaffled a number of engineers from electric carmaker Tesla (although Elon Musk claimed he had poached five times as many staff from Apple as Apple had nabbed from him), as well as a respected self-driving car researcher from Switzerland, who in turn has started hiring researchers.