'You have to prove that you're going to be a winner' - Rhydian Lewis, Ratesetter
The P2P lending company has grown at a fearsome pace, and is making a tidy profit to boot.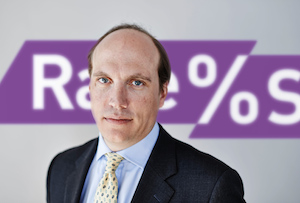 A lot of entrepreneurs are successful because they are the first person to come up with an idea and put it into practice. But being second or third to market means you can see the challenges that beset your competitors and adjust your business model accordingly. That can be a huge advantage.
Rhydian Lewis launched Ratesetter a full five years after Zopa brought peer-to-peer lending to the market, but it has since grown in leaps and bounds and is now up there with the best of them.
Since launching in 2010 the company, which connects savers with people looking for a loan, has grown to a turnover of more than £12.5m and now employs 130 people. Last year it says it matched £293m worth of loans, more than any other P2P platform. How could a company that's only been around for half as long catch up so quickly?