YouGov's new marketing toy shows almost all of our prejudices are true
The pollster has released a programme which shows John Lewis customers go crazy for guacamole and Jeremy Clarkson fans like naff action films.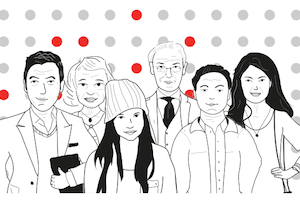 The complex task of modelling consumer behaviour is perhaps the holy grail of marketing. Understanding what your customers want, how they shop and what they think about is some of the most valuable information you can discover.

YouGov's latest contribution to this is its new Profiles feature, which was revealed last week. Pick a brand, political party, newspaper or TV show and the programme will give you an insight into their fans' ages, political stance, job, income and tastes.

The profiles are based on 120,000 data points from 200,000 YouGov panellists, the largest commercial dataset in the UK. The free-to-use element is just a small snippet of the data YouGov has on offer but it can still give us an interesting and often amusing insight into the lives of others.

Many of the parallels are depressingly predictable. John Lewis shoppers are wealthy, southern women over 60, who enjoy gardening, watching tennis and Downton Abbey, and are partial to guacamole.

Sports Direct customers on the other hand tend to be poorer men, aged 40-59, who work in sports (duh) or construction, and like football, chips, Lynx and The Sun. Fans of Jeremy Clarkson are right-wing men who like BMWs and naff action films.
Credit: YouGov
It's worth taking a quick look at the methodology behind all this. While the profiles reveal certain tendencies of consumers in their group, they don't quite represent a 'typical' fan. That's because the fans of most things are diverse enough that their average representation would be so generic as to be useless.

Instead it represents what is 'particularly true' of that group, exaggerating stereotypes so as to make them look more prevalent than they are. In YouGov's words, 'If something is only true of 1% of the overall population, but is true of 6% of our target group, it might score very highly (and shows you something interesting and true about that group). But it doesn't mean that it is true of all of them!'

This might explain some of the more unusual findings, which are also exaggerated by small samples sizes in some cases. For instance Taylor Swift fans are apparently young men who shop at Morrisons and are likely to think that 'UKIP are just saying what ordinary British people are thinking'.
Credit: YouGov
As for those who are fans of YouGov itself? They are old men who don't like frozen food and think of themselves as 'individualistic', but are occasionally 'depressed' and 'self-absorbed'.