Published: 31 May 2018
Last Updated: 30 May 2018
Most weeks, Alastair Thomann plays five a side football and has a couple of beers with his colleagues at the 880-bed Generator Hostel in Kings Cross. The majority of them work in the bar or on reception. When they ask him what he does, the broad-smiled 40-something replies, in a faded German accent, that he works at head office. It's easier, he tells MT, than saying he's the CEO.
If you met Thomann, you could certainly believe he worked in a youth hostel. He wears T-shirts to work. He's 'pumped' about social and digital. His eyes widen with enthusiasm when he talks about the DJ set in the bar, where he often works into the night hours, intermittently clearing emails and chewing the fat with customers.
Yet for all that he clearly enjoys 'living the brand', Thomann brings with him two decades of top-level experience in the hotel industry, including a five-year stint in Arthur Andersen's hospitality division.
'Our target audience is 24. I'm just a little bit older, so I don't fully understand our guest any more in terms of their choice of music or fashion,' Thomann admits, gesturing to his millennial chief marketing officer. 'I've just got to trust these guys and their teams. I know the big picture.'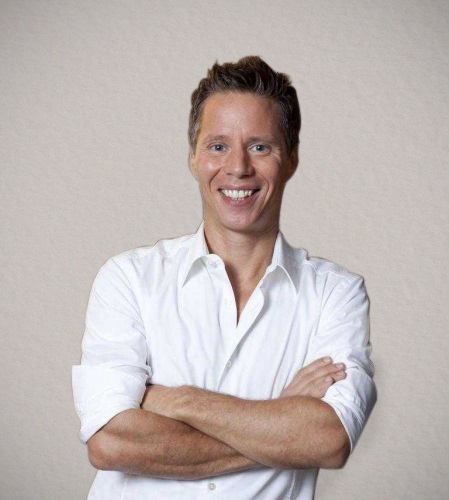 The big picture is of an industry ripe for transformation. At present, Thomann explains, 70% of hostels have revenues of less than €200,000 and only 8% are part of larger, branded chains. In these mom and pop shops, the professional business systems that are taken for granted in other hospitality segments are painfully absent.
'We're where the hotel industry was many, many years ago. To give you an indication, we're still touching 95% of our registrations manually. In the hotel industry, it's the other way round. We're running 900-bed hostels in top locations at top rates, and all this work is being done manually on the back of some half-automated Excel spreadsheet.'
Yet within all that, Thomann sees an enormous opportunity. The millennial traveller is increasingly choosing the hostel experience – whether in shared dorms or increasingly in private rooms – over the impersonality of three and four star hotels. And, because hostels can accommodate more people in a given space than hotels, often in prime urban locations, the returns are potentially very lucrative.
'This is going to be huge,' Thomann says, pointing to the entry of big fish Accor and Hilton into the hostel sector, and the wave of consolidation that he expects to follow. 'People are realising that the hostel sector is, in certain markets, the most profitable way of running a piece of real estate.'
Generator's numbers certainly bear that out. Revenues at the firm, which currently has 12 hostels across major European cities, rose 18% to €83.6m in 2017, when its new owners Queensgate brought Thomann in. This year, they're projected to grow another 15%.
Thomann's remit is two-fold: professionalise the sector and expand. To help with the latter, Queensgate have given him a €300m war chest, which is likely to be spent over the next two or three years as Thomann takes on the US – Generator's first stateside hostel will open in Miami in June this year, roughly a year after he started. It was important not to rush in, he explains, before the professionalisation of the company was complete.
This professionalisation hasn't just been a question of revenue and performance management systems, or how cleaning contracts were negotiated (the big services providers weren't set up to clean by the bed), all of which is helping the bottom line as well as the top: EBITDA rose 30% to £26m last year.
Well-thought-out design and social targeting has also been a hallmark at Generator – indeed, the menu was specifically created to be 'Instagrammable', which has helped food and beverage (F&B) revenue rise to 25% as a share of total, double the industry average.
To a large extent, though, the new professionalism Thomann has injected into Generator is about culture.
'People are very passionate about the hostel industry, and there was the criticism that you're trying to make it like the hotel industry. Some people didn't want to work with certain standards and rules, so they decided this wasn't for them. Some of these were fundamental, such as what time you come to work. It shouldn't be when people like to come to work,' he shrugs. 'If we bring in a rule that your shift starts at 8am, then you have to come in at 8am.'
Thomann sees no tension between professional standards and a vibrant, youthful company culture. But is that going to be easily replicated as the business expands across new continents?
'It's the other way round, the people we employ here bring the culture to us. They're living the lifestyle our guests are sharing, so that part is surprisingly easy,' Thomann replies, pointing out that many of their recruits first encountered the brand as guests.
To illustrate the point, he introduces me to the general manager at the London Generator, Juan, who was running a busy bar in Beijing, where Thomann was having a drink. He asked him if he wanted a job, and a few months later here he was.
Enron and new beginnings
Such serendipity is a hallmark of Thomann's own career. After completing secondary school in the UK, the half-German studied hospitality at university (as he wasn't 'the academic type', he explains, he picked the subject that he thought would involve the least work to get a degree) and got a place on the Radisson Edwardian's management training scheme, before heading to Arthur Andersen.
'I very quickly learned that our industry, with all the fun and parties etc, is really a real estate industry. So I was excited to understand the whole feasibility side, the M&A, what's bought and sold, where you build and why, how things were financed. I was going to stay at Arthur Andersen my whole life – I loved the company.'
The Enron scandal put paid to that. Rather than join Deloitte with the rest of the London team, Thomann sought a new beginning, taking a job asset-managing a portfolio of owned hotels for Hong Kong-based investor Henry Cheng.
'After a couple of years, we began to realise that hotel management companies aren't interested in profit for the real estate owner, they're trying to earn fees. They had all these brand standards that were so inflexible and didn't make sense.
'I remember in this really cold country in Europe, we had to put ice buckets in the rooms for €50,000. We didn't even have an ice machine. No guest there needed ice, but it was a brand standard, so everyone had to implement it.'
This frustration led to Thomann and others launching a innovative new chain for Cheng, Penta Hotels. Over his ten years there he rose to become global MD, developing a leadership style that one of his direct reports described as a 'relaxed professionalism', which fortunately enough was exactly what the Generator role required.
The future
What's notable about Thomann and his team is the degree of optimism about the future, but he denies it's a rose-tinted Snapchat filter. Instead, he makes clear his conviction that the sector's growth is only just beginning. Because the pie is growing, he's not afraid of the likes of Hilton, which has described its own shared accommodation offering as 'hostels on steroids'.
He's not afraid of Airbnb either: 'I think Airbnb will be selling hostels in a couple of years. My prediction is that it will develop into an OTA [online travel agency] as well. For us, we're looking at this seriously as a way of selling.' Besides, Thomann says, hostels still offer that social buzz, whether in-room or in-bar.
Is he not even afraid of hubris? At the very least, rapid expansion rarely comes without growing pains...
'Once you've got this fantastic set of employees, a well-situated hostel and a cool F&B outlet, there's not much that can go wrong if you've done your due diligence and you're in the right markets – for us that's high demand markets with 80% plus occupancy rates.
'When we enter those markets with the right set of ingredients, we see with every hostel the same story,' Thomann smiles and shrugs. 'Really, this is not rocket science.'
Images: Generator Hostels