Is YouTube shooting itself in the foot by blocking Arctic Monkeys and Adele?
The Google-owned online video site is culling content after falling out with indie labels. Neither is going to come out a winner.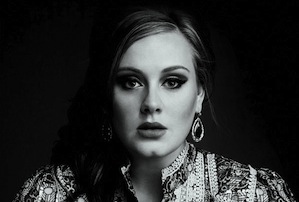 Cat videos may form a hefty proportion of all the views on YouTube, but music videos are still a big chunk of the site's content-consumption and revenue. Hence, the decision to start culling videos by uber-popular artists including Adele and Arctic Monkeys, after their record labels refused to sign up to new licensing terms, looks rather self-defeating.

The Google-owned site is planning to remove videos from the 5% of record companies which haven't signed up 'in a matter of days', as it gears up to launch an ad-free subscription service to compete with Spotify and Apple's new baby Beats.

XL Recordings, which counts Adele and The XX on its books, and Domino, the Arctic Monkeys' label, are among the indies pushing for a better deal. Trade bodies representing small music companies have appealed to the European Commission for 'emergency assistance', claiming that YouTube is abusing its dominant position to force non-negotiable contracts on them.

'While we wish that we had 100 per cent success rate, we understand that is not likely an achievable goal and therefore it is our responsibility to our users and the industry to launch the enhanced music experience,' Robert Kyncl, YouTube's head of content and business operations, told the FT.

Since Google bought it in 2006, YouTube has paid out more than $1bn (£590m) to the music industry through licensing deals, pushing through criticisms that it was one of many things preventing musicians getting paid their dues.

However, YouTube needs content people want – if fans' favourite artists aren't on the site, they will simple switch to other services. Equally, record labels need people listening to their acts, even if it is just to get them to pay to come to gigs and festivals. This latest spat is good for nobody.