YouTube vs Spotify: Which will come out on top?
Google has launched its YouTube Music Key subscription service - and it may upset Spotify more than Taylor Swift did.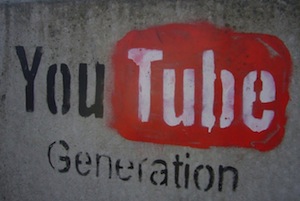 Google has finally unveiled its long-awaited YouTube Music Key subscription service, after settling a dispute with thousands of indie labels that escalated to a threat by YouTube to pull artists including Adele and Arctic Monkeys off the site altogether.

YouTube will be offering ad-free video and audio-only music streaming for £9.99/$9.99/€9.99 a month, although it's currently only available to selected 'beta' users for the next six months.

But how does it measure up to the Spotify? (We'll leave Apple's new baby Beats aside for now, as Tim Cook has yet to announce what they're doing with its streaming service.)
Why YouTube could triumph
Videos
It's that simple: YouTube has music videos and Spotify doesn't. Where else are you going to watch all that bumping and grinding?
Exclusives
A big plus for YouTube is all the hidden musical gems amid the 100 hours of videos uploaded every minute (most of which probably feature cats). Spotify simply doesn't have the enormous reach that its rival has, which has encouraged artists to put up countless live performances, outtakes, covers and interviews for the delectation of YouTube's 1 billion monthly users.