The zero marginal cost society - welcome to the 3d future
BOOKS: The author makes the low-cost, sharing economy sound inevitable, but what's to stop it being co-opted by big business, wonders reviewer Benita Matofska.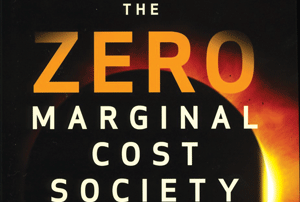 Imagine a world where cheap, 3D-printed, zero-emission, driverless, shared cars roam our roads; where human organs are easily replicated, ordered and delivered to those needing transplants on demand and where we generate and share our own green electricity for zero cost ...
According to Jeremy Rifkin, this isn't the stuff of science fiction but will become reality for many by 2050.
In his book The Zero Marginal Cost Society, esteemed social theorist Rifkin lays out his predictions, bringing together insights from his previous 20 books and four decades of economic and social analysis. He details the breakdown of our redundant economic system and the rise of a new caring, sharing economy, where community is king and money has meaning.