Zoe Williams: 'I'd choose the school play over interviewing Barack Obama'
POWER MUMS: The journalist and author is 'angrier but less vitriolic' now she has children.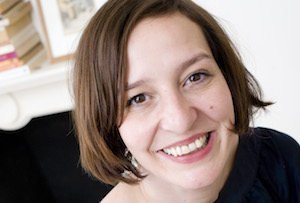 Zoe Williams is a Guardian columnist, Telegraph restaurant reviewer and author and has two children aged five and seven. Her husband is a geologist and they have a 'sort of au pair ,but she doesn't live with us'. Her new book is called 'Get it together: why we deserve better politics'.
How does your family manage work and children?
It used to work really, really well. I'd do the school run and then work from home and be in - but not necessarily looking after them - when they got home from school. And I'd pick them up a few times a week and that was lovely.
But now I've written a book and, being an author, you have to be like a rag-and-bone man travelling the country to sell it to people, and it's really embarrassing. You stand in a room with strangers in Bristol and, at the end, say 'buy my book'. Mortifying.