Zopa founder Giles Andrews: Businesses need to be transparent
MT'S REPUTATION WEEK IN ASSOCIATION WITH BSI: The founder and CEO of peer-to-peer lending service Zopa says companies should only promise what they can deliver.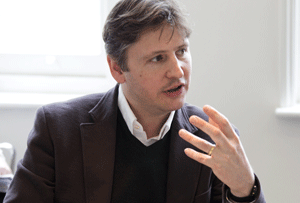 Since the credit crunch took hold in 2008, the perception of Britain's financial services has taken a nose dive. Watching this keenly is Giles Andrews – the co-founder and CEO of Zopa, the UK's largest peer-to-peer lending service.

'When Zopa launched before the financial crisis, we were very aware that we were launching into a sector that, at the time, was really trusted,' he said during a roundtable discussion on rebuilding trust, recently hosted by MT and BSI.

'Banks were trusted to be real, physical institutions, although weren't trusted to look after consumers' best interests. Zopa worked really hard on our transparency and our language. And then the financial crisis was a gift because the banks didn't have anything to fall back on.'

Suddenly, Zopa's story became really relevant, Andrews says. The key to its success was talking to customers delivering on what they promised: 'Focusing on transparency is a really good start. If people know what you do, it's quite easy to measure yourself against what you've told people you are going to do.'

He also said companies can get too sidetracked in overpromising what their services can offer. 'Try to keep things as simple as possible and avoid too much complexity. That's where some of the big companies have gone wrong,' Andrews added.
This video is the third part of a Reputation Week special