Is Zopa's tie-up with Metro Bank the end of P2P lending as we know it?
The challenger bank will lend funds through the website's marketplace.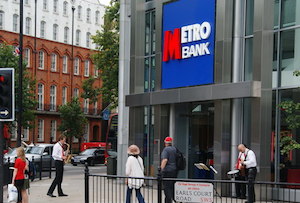 When is peer-to-peer lending not peer-to-peer lending? Some would argue it's when one of those peers is, in fact, a bank. Alternative funding providers were once hailed as the potential undoing of banks but are nowadays happy to court the City bigwigs in order to strengthen their reputation.
Today there's news of a tie-up between Metro Bank and peer-to-peer (P2P) lending pioneers Zopa. Until now the money lent to consumers through Zopa has been provided by individuals looking for a more exciting return than they could get through a savings account, but now Metro Bank will be pushing out an undisclosed amount of cash through the platform.
'This is another milestone for Zopa and the P2P industry as this partnership brings together two key challengers to the traditional financial services landscape and signals our intent to become a mainstream service,' said Zopa co-founder and CEO Giles Andrews. 'This unique partnership is the first of its kind in the retail banking sector and a clear sign that Zopa is a trusted platform not only for consumers but also for institutions to deploy their funds.'