Zuckerberg to donate his Facebook fortune to charity
The billionaire promises to give 99% of his Facebook shares to his charitable foundation. But will he get gift aid?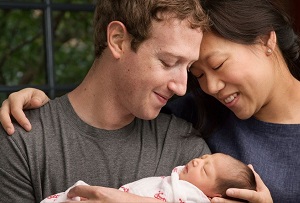 Philanthropy must be catching. After hanging out with Bill Gates in the 'billionaires against climate change club', Facebook founder Mark Zuckerberg has decided to give a serious chunk of his wealth to charity – in the form of 99% of his Facebook shares, currently worth a stonking $45bn (£30bn).
Zuckerberg and his wife Priscilla Chan announced the decision in an endorphin-soaked open letter to their new daughter Max, published (of course) on Facebook, along with a video of the couple walking hand in hand through sunlit woodland with their dog. Most gushing new parents just buy a round in the pub...
'Like all parents, we want you to grow up in a world better than ours today,' the couple wrote, detailing the priorities for their new foundation, the Chan Zuckerberg Initiative. 'The only way we reach our full human potential is if we're able to unlock the gifts of ever person around the world,' Zuckerberg added on the video.