Zuckerberg risks comparison with Henry Ford with plans for 'Facebook town'
The social network is wrapping its ever-growing tentacles around Menlo Park, California.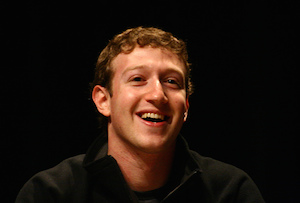 Facebook has acquired another 56 acres of land in Menlo Park, the Silicon Valley town it calls home, and has big plans to use it as more than just another office.
Speaking to Silicon Valley business journal, the company's head of real estate, John Tenanes, said that it was open to using the site for a mix of residential, leisure, retail and business uses. The social network now owns and leases a total of 200 acres in the city, although its current operations only occupy a fraction of that. It's by far Menlo Park's biggest employer - even back in 2012 7,185 out of a population of 32,000 was working for Facebook.
The plans are evocative of industrialists like Henry Ford and the Cadbury brothers, who built towns and created welfare schemes for their staff in the 19th and early 20th centuries. While workers were probably chuffed to receive such benefits, the companies have been criticised for paternalism and creating a situation where employees felt it was difficult for them to leave.