Zut alors! Moody's warns France of possible downgrade
The ratings agency has issued a warning to France that it may be forced to downgrade its credit rating as a result of the eurozone crisis.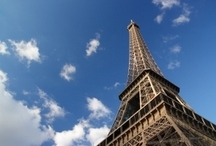 In a report issued yesterday, Moody's was at pains to stress that France still retains its Aaa status but added that the global financial and economic crisis has led to 'a deterioration in French government debt'. I.e. The burden of hauling all that debt around may get too much for the clapped out national Renault to manage.

The report also revealed that despite France's consistent growth over past years and 'very high government financial strength', the country is now among the weakest of the Aaa countries. After the warning, the yield on 10-year French debt rose to 3.08% - 103 base points above that of Germany.

This may be only a warning but the situation is likely to be compounded over the coming months. The European Union leaders are due to meet in Brussels on October 23 to discuss the continuing debt crisis: if a credible solution is not forthcoming, the markets will get ugly very quickly.

France and Germany are the two strongest economies among the 17 eurozone members. They will spearhead any plans to stump up more cash to slow the spread of financial contagion across the EU. Moody's has notched this up on France's slate, saying: 'The possible need [for France] to provide additional support to other European sovereigns or to its own banking system could give rise to significant new (contingent) liabilities for the government's balance sheet.'

So will this force France's hand at Sunday's talks? French finance minister Francois Baroin told the France 2 television station today that France would do 'everything in our power' not to be downgraded.

'We will be there to preserve our triple-A rating,' he added. But saying doesn't make it so.
Credit ratings are dropping like flies all across the globe at the moment. Italy and Spain have both been downgraded in recent weeks. The US was downgraded by Standard & Poor's in August. Belgium's had a stern warning. And Moody's cast its critical eye over the UK's banks earlier this month, downgrading 12 banks and building societies.
So, will France be downgraded? Given its bank's exposure to euro sovereign debt, very probably. Indeed, CDS spreads ( a kind of insurance policy for holders of government bonds) are already pricing in a downgrade. It's time for action – deeds, not words, are what France needs right now.